No experience jolts the nerves like a car crash – particularly when people sustain injuries. Despite the adrenaline, it is critical that you remain calm and take steps to protect your interests. You should gather as much evidence as possible at the scene, as the Department of Highway Safety and Motor Vehicles explains.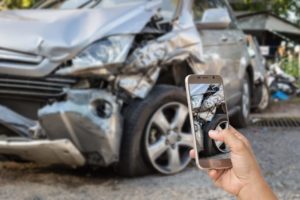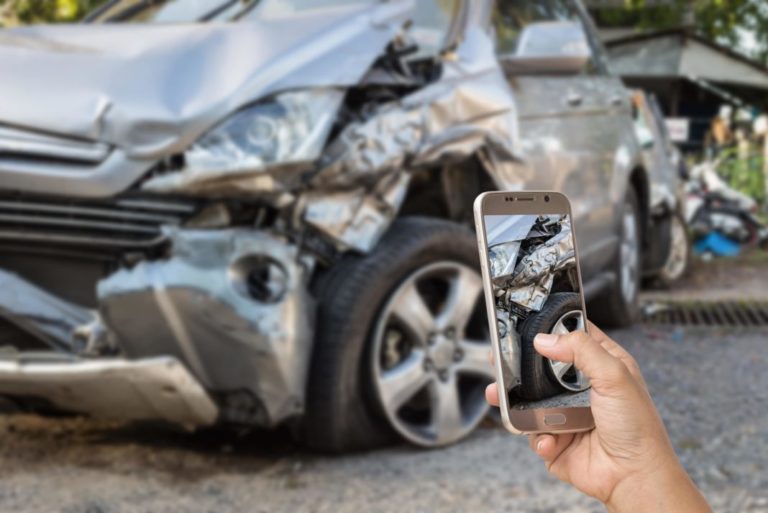 Photographs are especially valuable. They may help you prove liability and demonstrate the extent of your injuries.
If you were injured by a negligent driver in Georgia, contact Piedmont Injury Law. Mr. Crosson is car wreck attorney in Marietta who can evaluate your accident, gather evidence, structure your claim and handle settlement negotiations.
Call 678-909-0770 to schedule a consultation. Until then, read on to learn seven tips for taking photos at a crash scene:
Capture the Whole Area
When photographing an accident scene, it is important to capture the entire area using several shots from different angles. Take wide and panoramic shots to show the positions of vehicles.
Take Pictures of Traffic Signs and Other Indicators
Photograph traffic lights, intersections, road signs, speed limits and anything else that indicates a traffic law. This may help you prove negligence if the accident happened because the other party broke the law.
Photograph Vehicles and People
The AAA reminds readers how important it is to photograph every person and vehicle involved in the wreck, as well as any witnesses. Focus on property damage and the positions of vehicles in the road. Photograph other victims and their injuries, and include landmark references if possible.
Document the Weather
Weather contributes to thousands of accidents each year. Take photographs to show the weather conditions – even if it is a clear, sunny day. If the other driver blames the crash on weather conditions rather than his or her own negligence, these photos may help strengthen your negotiating position.
Take Close-up Photos
There are certain details that only close-up photos can capture. For example, they can show the extent of property damage and injuries.
Focus on vehicles and other damaged property, such as guardrails or lampposts. You should also photograph everyone's license plate numbers.
Look for Skid Marks
Speeding is a common cause of accidents, and skid marks may help you prove that the other driver was travelling at an excessive speed. These marks can also show when the driver began to brake, which is important in rear-end collisions.
Include Time References
Most smartphones have timestamps. These are important because they can show the date and time of an accident, thus tying the photos to the crash.
If you do not know how to use your timestamp options or where to find them, photograph another indication of the time. For example, you can take a picture of a watch next to the day's newspaper.
If you were hospitalized due to the actions of a negligent driver, contact the Piedmont Injury Law. Ken Crosson is a Marietta accident lawyer who can help you pursue lost income, health-care bills and other damages from the at-fault party. He is a member of the Cobb County Bar Association and the State Bar of Georgia.
Call 678-909-0770 to schedule a consultation. You can also visit the USAttorneys website to learn more about car accident claims.