Saturday, February 25, 2023
Race starts at 9:00 AM
Registration – $25 (by Feb. 19; $35 on race day)
Race course follows the Noonday Creek Trail, starting and ending at the Woodstock Arts Events Green at the intersection of Market Street and Elm Street in downtown Woodstock
Pre- and post-race festivities at Reformation Brewery:
105 Elm Street, Woodstock, Georgia 30188
Registrations include a race shirt, runner gift bag, and a race bib with chip timing.

Race Information
The Great Ambulance Chase 2023 is now USATF certified (making it a Peachtree Road Race qualifier!).
Advance packet pick-up will be on Friday, February 24, at Big Peach Running Co. in Kennesaw.
Runners cannot participate if running a fever.
Bottled water and snacks will be available at race start and finish.
For everyone's safety, pets are not allowed during run.
Awards- Age group and masters awards for men and women will be given after the race at Reformation.
Click here to join us as a sponsor.
To volunteer, email GAC@piedmontinjurylaw.com.

SCAD (Spontaneous Coronary Artery Dissection) is a life-threatening heart condition that disproportionately strikes women during and after pregnancy.
SCAD Alliance is dedicated to funding research into and raising awareness of this serious and little-understood syndrome.
Piedmont Injury Law is supporting SCAD Alliance's important work by donating to them 100% of race sponsorships and 100% of race profits.
Visit SCAD Alliance on the web for more ways to contribute to this great cause.
Why We Run
On February 21, 2014, Tracy Crosson's heart stopped beating. She had been struck by SCAD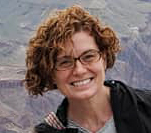 (Spontaneous Coronary Artery Dissection), a condition that can affect anybody but especially seems to target mothers during or just after pregnancy. At the time, Tracy and her husband had a baby girl barely three months old and three young boys, the oldest of whom was two days away from turning 12. More than anything else, Tracy was a mother who lived for her family, but for well over an hour her heart – deprived of oxygen by the ruptured coronary artery – refused to beat on its own.
Thanks to the heroic efforts of the first responders, the emergency room staff at Kennestone Hospital, and the interventional cardiology team at Wellstar, Tracy beat the long odds – only 4.6% of people who suffer cardiac arrest survive – and made an astounding and complete recovery.  
In Tracy's honor, to raise awareness of this deadly condition, and to help those fighting her same fight for their own lives and for their own families, Piedmont Injury Law created the Great Ambulance Chase 5K, run annually on (or near) the anniversary of Tracy's miraculous escape.