We offer security and peace of mind in challenging times, and help our clients and their families build happier, healthier, and more financially-secure futures.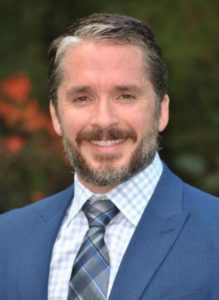 Ken Crosson established Piedmont Injury Law to send the insurance industry the message that they have to start treating injured people with the respect and concern that they deserve. His mission is to protect, stand up for, and change the lives of people who have been injured by careless driving or other acts of negligence.
Ken graduated with honors from the Georgia State University College of Law after earning a bachelor's degree at the College of William and Mary in Virginia and a master's degree from Kennesaw State University. He is a member of the Cobb County Bar Association, the State Bar of Georgia, and the State Bar of Virginia as well as the bars of the Federal District Court for the Northern District of Georgia, the Court of Appeals of Georgia, and the Supreme Court of Georgia. Ken has handled a wide variety of cases at both the trial and appellate level in both the Atlanta and Washington, D.C. metropolitan areas and now devotes his practice on helping injured people and their families.
Ken and his wife Tracy have been married for twenty years, and they have been blessed with three boys and a little girl. Outside of the office Ken enjoys building things, traveling, spending time with his family, hiking, swimming, biking, and running (and combining those last three in triathlons), and he is an Assistant Scoutmaster for his sons' Scouts USA troop.
He is committed to giving back to the community he lives and works in, and is actively involved in local business and civic organizations. Ken is past president and serves on the board of directors for the Northeast Cobb Business Association, where he is chairman of the Bylaws Committee. He is also a member of the Kennesaw Business Association, IN WDSTK, and the Kiwanis Club of Marietta, as well as being an active volunteer and sponsor at McCleskey Middle School and Kell High School.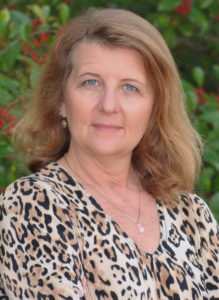 Angela Maxwell works to ensure that the firm knows everything it needs to know in representing a client, obtaining relevant information about claims, preparing open records requests, interviewing witnesses, and conducting background investigations on people connected to the case.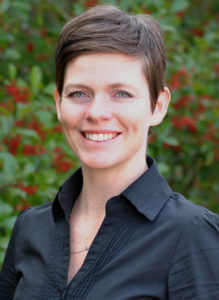 Director of Community Relations
Jennifer Starks helps the firm spread our message through the community, helping us deepen existing relationships and make new ones. She conceives, directs, and executes on our plans for promoting and growing the firm by helping more people.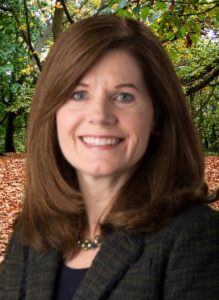 Keryn works with clients and medical providers to build strategies to overcome any challenges our clients may face. Through communication with our clients, she can better understand how their treatment goals are being met and where they may need to go to further their progress.
Keryn graduated cum laude from Kennesaw State University's Coles College of Business with a Bachelor of Science degree in Information Systems.  She is currently pursuing her master's degree from the Coles College of Business as well, and she holds a leadership position with her BNI chapter, East Cobb Success Masters. Every day, she applies her background in project management and client success to advocating for the clients of Piedmont Injury Law.
Keryn and her husband Michael have been married for twenty-nine years.  They have two children, two dogs, six finches and two geckos.  Keryn enjoys playing tennis and is a member of the Atlanta Lawn Tennis Association.  She also enjoys spending time with family, traveling and hiking.
In her spare time, Keryn enjoys baking and volunteering with her church and her children's' school.
Whether you've been rear-ended, were hit by a drunk driver, or were otherwise injured by no fault of your own, we always strive in getting you to the best outcome…
Property owners or occupiers in Georgia are required to take reasonable steps to ensure that their property is safe for the use of those they invite to use it…
Wrongful death is not a separate tort but rather a different type of damage that is not involved in cases where a person is injured but does not die…
If you or a loved one has been seriously injured by medical malpractice, you are entitled to compensation for your pain and suffering, resultant…

Injuries from animal attacks can be brutal and life-changing, leaving behind scars, disfigurement, disability, and infection. Successfully recovering for these damages requires….
REQUEST A FREE CONSULTATION
Fill out the form below to receive a free and confidential consultation.